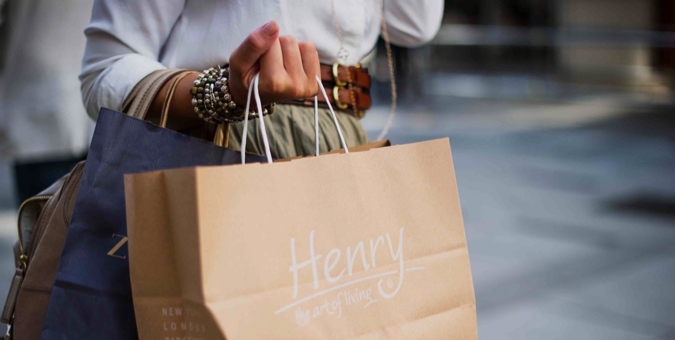 The holiday shopping season is upon us, whether we are ready or not! It happens at the same time every. single. year. Why do we act surprised when it's November and Thanksgiving and Christmas are right around the corner? Here are a few tips to help you get ready for the merriest time of the year.
Make a list, and check it twice!
Write down the names of everyone for whom you plan to shop, and how much you plan to spend. You get a good idea of the numbers involved and what you need to budget.
Shop for bargains
Take a look at those weekly emails from stores to find upcoming sale dates. And, if you're shopping online, remember to take advantage of free shipping when you can. If you can't make it to a sale, you can order from your local store online... and often get free shipping options!
Don't fall victim to impulse shopping and spending
It's so easy to do, especially when you see a great ad on social media at 3:00 am when you can't sleep. Be strong – stick to your list and your planned budget!
Don't forget to budget for other holiday expenses
Things like decorating, entertaining, and travel all add up! It won't hurt as badly if you've planned for it.
Review your bills and receipts from last year and keep this year's
You'll be able to get a good picture of what your holiday shopping looks like from year to year. There are apps made just for gift giving and tracking so you don't have to keep paper copies.
Keep tabs on your card activity
Watch your card activity in your mobile app and check for unauthorized expenses. If you notice anything out of the ordinary, report it immediately to your card company.
Be prepared to "freeze" a lost card
In the hustle and bustle of shopping, lines, and bags, it's easy to misplace your card. Know how to suspend your card in your mobile app so you are protected while you look for your card. Then, turn your card back on when you find it wrapped in the receipt in your Macy's bag. No sense in added stress during the holidays!
Speed up your checkout
We've all found ourselves waiting in a long line to check out. Have your card added to your
mobile wallet
for an instant, secure check out when it's your turn at the register! You can add your SMB debit and credit cards to Apple Pay, Samsung Pay, and/or Google Pay. Why dig for your card when you already have your phone in your hand?
Make sure you're earning rewards
Check into the rewards your payment card offers! If you're using your SMB debit card, make sure you're
signed up for SMB Rewards
to earn points on your purchases.
Remember these quick tips when planning for the holidays. We wish you a safe and happy holiday season!