Are you thinking about your family's future? We're here to help... and have been since 1983! Our locally managed trust services department is ready to meet your highest expectations. Our goal is to professionally handle all of your trust needs accurately, courteously, responsively and in partnership with you.
Take advantage of local face-to-face customer service and when you have questions, simply call or come in for the answers. We also provide easy online access, so you can monitor your accounts at any time. Our services include total trust management, probate estate management, conservatorship management, investment management, estate and wealth transfer planning, and managed estate bill paying.
Our trust professionals have over 100 years of combined legal, investment and trust administration experience to provide you with the very best in trust services. Just call for an appointment or stop by. We will meet with you at any of our locations to make your planning easier.
We're here to protect your family legacy through all of life's transitions.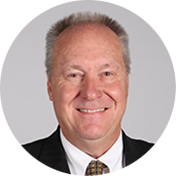 Chuck Brown
Trust Officer
As head of the SMB Trust Services, Chuck can assist you in the planning and the administration of your estate or trust.
David Heltzel
Senior Trust Investment Officer
David specializes in the design and implementation of your financial and investment plan. 
Cathryn McNary
Trust Officer
Kate provides assistance in estate planning strategies as well as fiduciary services.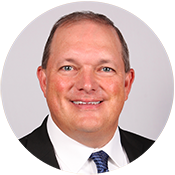 Kenneth Surbrugg
Trust Investment Officer
Kenneth develops personalized plans to help you reach your financial goals. 
Your Trust Questions Answered
Why your kids aren't the best option to handle your estate
Why family farm and business owners need a trust

Choose who receives your property
Minimize expenses
Help your family manage their money
Protect your family
Manage your business
Plan for your disability
Continue your charitable legacy
Arrange details for multi-state property
Make plans for the management of your investments
Privacy
Estate and Wealth Transfer Planning
Estate Administration
Trust Management
Managed Estate Bill Paying
Special Needs Trust Management
Conservatorship Management
Investment Management
Asset Protection Planning
Non-Profit Investment Management
One of the most important decisions you will make in finalizing your estate plan is determining who will serve as your successor trustee. Most attorneys, whether they are in private practice or otherwise, recommend the use of a professional or institutional trustee, usually a bank. You may have a family member or friend in mind to serve as successor trustee. Learn more about choosing the right trustee for your estate.
Market Review & Quarterly Insights
The Market Review is a monthly publication which provides an overview of market activity across various asset classes, highlighting recent economic data and market trends in both domestic and international markets.
Market Review
Quarterly Insights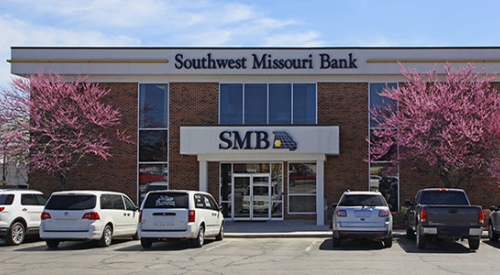 SMB Trust Services
Second Floor
1000 E 32nd St.
Joplin, MO 64804
Phone: 
(417) 623-3424
Fax: (417) 627-0358
Office Hours:
Monday - Friday: 8:30 AM - 5:30 PM
We will meet with you at any of our locations to make your planning easier. Call for an appointment or stop by. We look forward to meeting with you!
NOT A DEPOSIT • NOT FDIC INSURED • MAY LOSE VALUE • NOT BANK GUARANTEED
NOT INSURED BY ANY FEDERAL GOVERNMENT AGENCY