Remote Deposit Options for Business
Whether you're the only employee of your business or a large corporation, we have secure, easy to use deposit options for you. Our Business Mobile Deposit and Remote Deposit NOW services give you improved cash flow and the flexibility of making deposits 24/7, even weekends and holidays. Fees and conditions may apply.
Deposit checks when and where you want, without a trip to the bank.
Business Mobile Deposit
Mobile deposit checks into your business account using your SMB Online app. Your business doesn't stop for you to run errands, so we have convenient deposit options you can rely on. This is great for on-the-go businesses that deposit up to 50 checks per month.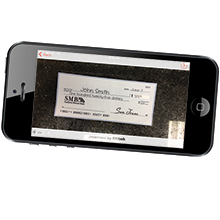 Remote Deposit NOW
Enjoy the flexibility of depositing checks from your office using a desktop scanner. This is perfect for quickly depositing batches of checks and gives you access to images of checks deposited. It'll change the way you make deposits - for the better.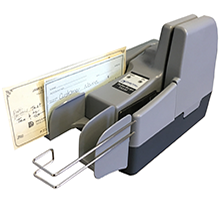 Are you ready for deposit options that keep up with you?
Contact our Electronic Services department today to get started!