VA Loans and what you need to know
---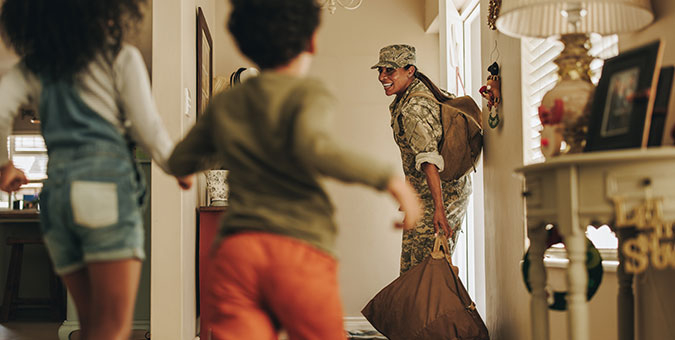 There are many ways you can benefit by learning more about VA loans, and we are here to help you. VA loans, mortgage loans guaranteed by the Department of Veteran Affairs, not only help service members and veterans – they also help surviving spouses become homeowners!
This great program began back in 1944 as part of the G.I. Bill, to help returning veterans as they re-entered civilian life. The program has been changed and modified over the years, and offers many advantages for those interested in purchasing or refinancing a home. The VA loan remains one of the few home mortgage options for those who may not have money set aside for a down payment and they can also be easier to qualify for than conventional home loans.
Here are some things you should know about the program:
Eligibility
Contrary to what some people believe, a VA loan is not just for people who are serving on active duty. People who are eligible include:
Active duty service men and women
Discharged veterans (regular military)
Current Reserve/National Guard members
Discharged Reserve/National Guard members
Surviving spouses of military members
Advantages
There are many advantages beginning with no down payment. Here are other advantages:
There are no private mortgage insurance premiums.
VA funding fee can be financed.
The seller can pay up to 4% of the appraised value in closing costs.
You can refinance and cash out up to 90% of appraised value of your home.
VA loans have many advantages and are worth some research if you think you might be eligible. Give us a call for more information and please share with anyone you know who may benefit from a VA loan.
Happy House Hunting!