Top Four Benefits of Mobile Wallets
---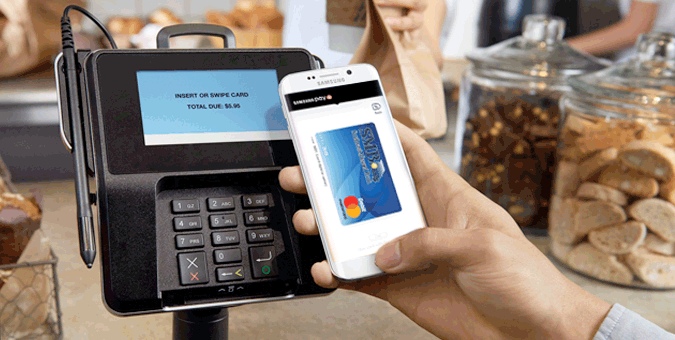 Have you been seeing and hearing about mobile wallets, but aren't sure what the fuss is about? Here are the top four benefits of using a mobile wallet.
Security
Security is a top priority and mobile wallets provide multiple layers of security to protect you and your card information.
Card information uploaded to your mobile wallet is encrypted making it safer than carrying your physical debit or credit card.
These wallets use tokenization so each transaction's information is different, keeping your information safe from people looking to steal your card number.
Payment authorization is key. Depending on your mobile device, you may authorize your purchase with your fingerprint, PIN, retina scan, and on the newest phones, even facial recognition.
You get the same fraud protection from your bank when using your card with a mobile wallet as you do when swiping or dipping your card.
Convenience
Convenience like you've never imagined… Leave your wallet alone, you already have your phone in your hand and that smartwatch on your wrist. And those sporting goods and department store credit cards you carry around all year "just in case" – add them to your mobile wallet and leave them at home! You'll be lighter, happier, and fully prepared on the day you actually need one. Your back will thank you.
Faster checkouts
Faster checkouts are now a "thing". Mobile wallet payments can process seconds faster than chip-card payments and that's just at the register. Paying online is a whole new level of awesome. Just select your mobile wallet option available at checkout and you are ready to go.
Rewards for days
Not only can you earn your SMB Rewards points with your debit card using all of our mobile wallets, but you can earn Samsung Pay rewards points too. Depending on your mobile wallet, you can get exclusive deals and even earn points to cash in on gift cards to your favorite places.
Sounds awesome, right? Visit our Mobile Wallets page and meet the wallet that will change the way you pay.
©2016 Samsung Electronics America, Inc. Samsung, Samsung Pay, Samsung Galaxy, Samsung Knox, Samsung Gear, Galaxy S and Gear S (and other device names) are trademarks or registered trademarks of Samsung Electronics Co., Ltd. Use only in accordance with law. Other company and product names mentioned may be trademarks of their respective owners. Screen images are simulated; actual appearance may vary. Samsung Pay is available on select Samsung devices.
Share with someone!