Be prepared before selling your home
---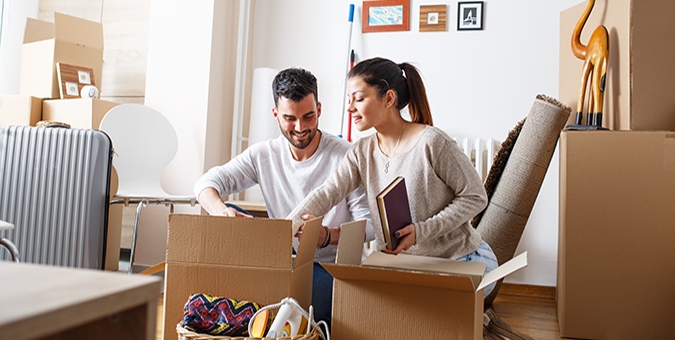 You've been saving up to buy a new home, but you may not be prepared for the costs that go along with selling yours. Here are some things to keep in mind when preparing to sell your home and buy another.
Realtor's commission
If you hire a realtor, make sure you're aware of the commission percentage ahead of time. There is often a range, so you should be prepared.
Home repairs
You might have a few things left on the honey-do list, or you might need to make some updates after the buyer's inspection and/or the appraisal. Either way, be prepared for some extra costs before the sale is closed. Although these repairs can be inexpensive to complete, you might still be responsible for paying to fix them.
Presentation
As you get your home ready to sell, you might need a place to store some belongings. If you decide to rent a storage unit for a period of time, those costs can be anywhere from $10 to $60 per month.
And if you've already moved and want to show buyers what the house will look like when it's occupied, you might consider hiring someone to bring furniture in and stage your home. This can cost you upwards of $500, but it is an investment that can reap much more in return.
You may even choose to have someone come in and clean your home before you close so it's move-in ready for the new owners.
Time to sell
You may still be paying for your former home's mortgage payment and utility bills after you've already moved into your new home. Therefore, you might be carrying two mortgage payments until you can get your home sold. The utilities will need to be kept on for heating, lighting, and water so that your home will show well to prospective buyers, especially if you're listing during cold or hot temperatures. You wouldn't want your pipes to freeze or the house to be uncomfortable when people come with their realtor to see your home.
Closing costs
Closing costs are fees associated with a home purchase and are generally paid by the buyer at closing. But it is not uncommon for the buyer to ask you, as the seller, to pay for their portion of closing costs. These costs may include the application fee, appraisal and inspection fees, title insurance, origination fee, property taxes, mortgage insurance, homeowner association fees, and more. Closing costs will fluctuate based on where you live, the type of property you're selling, and the type of loan the buyer is pursuing.
Mortgage payoff
By selling your home, the proceeds will pay off any balance you have on your mortgage. There is a chance that the proceeds are less than what you currently owe and you'll be responsible for the difference. It would also be wise to check with your lender to see if there is an early payoff fee.
It's unlikely that you, as a seller, will encounter all of these costs, but it's still helpful to be prepared for the possibility. Knowing how much it will cost to sell your home will help you be ready when the time comes to list your home for sale.