Southwest Missouri Bank Announces 4th Year of Corley Grant Recipients
---

Southwest Missouri Bank, trustee of the W.R. Corley Memorial Trust, has announced the fourth year of grants from the generous Trust set up by the late Bob Corley. Mr. Corley, who passed away in 2019, was a lifelong area resident and entrepreneur who supported many area charities and institutions, such as MSSU, Freeman Health System, KCU Medical & Dental Schools, Mercy Hospital, Salvation Army and Spiva Center for the Arts. His perpetual trust continues his generosity by providing financial support to area non-profit organizations, particularly those which assist the homeless and disadvantaged populations.
"This year we received applications from 70 organizations, seeking over $1,000,000 in support. The distribution committee awarded grants to 39 area non-profits through the distribution of $205,210," said Chuck Brown, Senior Vice President and Trust Officer at Southwest Missouri Bank. "Mr. Corley's legacy of philanthropy and giving to his community continues to benefit many of our local organizations. We owe a debt of gratitude to Bob for his far-reaching generosity which will continue into the future."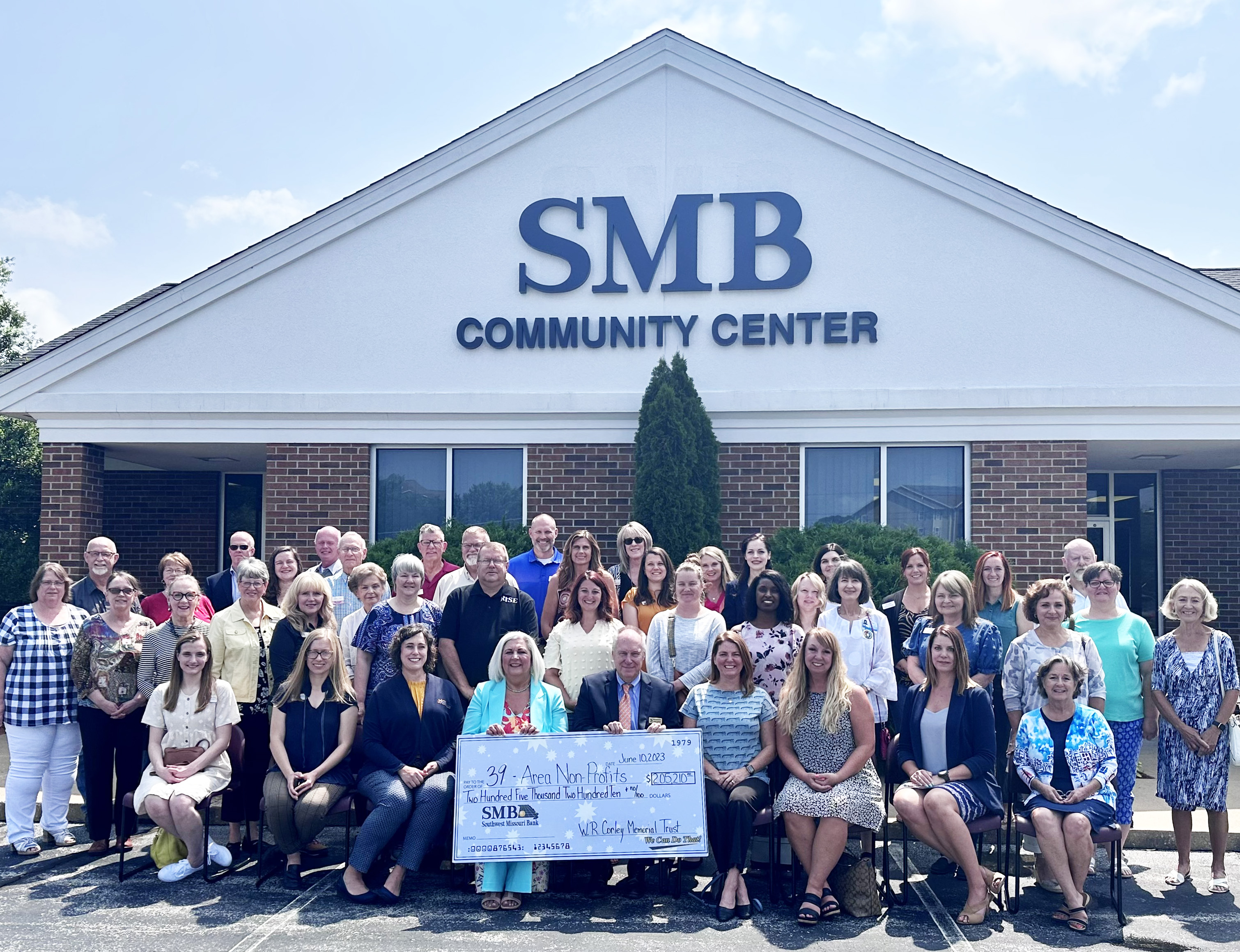 Organizations receiving funds this year are:
Adult and Teen Challenge of the Four States
The Alliance of Southwest Missouri
Angel Guild of Joplin
Boys and Girls Club of Southwest Missouri
Bright Futures Joplin
Bright Futures Neosho
Carthage Crisis Center
Children's Center of Southwest Missouri
Community Clinic of Southwest Missouri
Connect2Culture
Fostering Hope
Freeman Health System
HOPE4You Breast Cancer Foundation
Hearts and Hammers
Higher Power Garage
Joplin Area Habitat for Humanity
Joplin Dental School
Joplin Historical Society
Joplin Humane Society
Joplin Kiwanis
Joplin NALA Read
Joplin Rotary
Life Choices Health Network
Mercy Health Foundation Joplin
Minnie Hackney Community Service Charitable Foundation
Missouri Southern Foundation
Neosho Area Habitat for Humanity
Neosho Schools Charitable Foundation
Pro Musica
RISE Neosho
Salvation Army of Jasper and Newton Counties
Solace House of the Ozarks
Spiva Center for the Arts
The Help Center
The Next Step-Joplin
Vision Carthage
Watered Gardens Ministries
Webb City Farmers Market
Wildcat Glades
A reception was held for all recipients today at the Southwest Missouri Bank Community Center at 7th and Duquesne.