Lost your debit card? Don't panic – take these steps!
---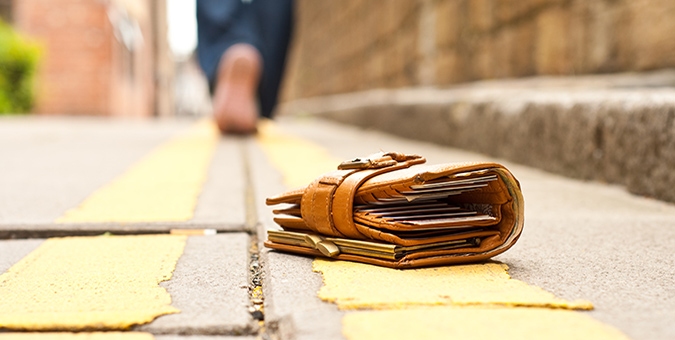 It's a terrible feeling when you can't find your debit card. Is it lost? Did it fall down between the seats in the car? Did the dog eat it? Or heaven forbid, did someone actually STEAL it? Rest assured because you can quickly turn off your card and have a new one in your hands in no time. Here are some steps to take if your card is ever lost or stolen.
1. Freeze or turn off your debit card
Use your SMB Online access to lock your card. This gives you time to look for it while preventing any unauthorized charges. If you find it, turn it back on.
If you know it is gone forever, use your app to deactivate it, or call us and we'll do it for you.
2. Report any transactions you didn't make
Check your account immediately for any fraudulent transactions and make note of the details. Then report them to us so we can investigate.
3. Get a replacement card
You may get a debit card at any SMB location or we will order and mail you a new card. If you have any reoccurring debits using the card, you will need to update your payment information with those companies.
How to protect yourself going forward
Make sure you check your account daily and watch for any unusual transactions.
Keep your contact information up to date with us. If suspicious transactions appear, our alert notification system will notify you via email, text, and/or phone call giving you the option to approve or report the transaction as fraud. You may update your contact information in your SMB Online profile or by calling us at 800.943.8488.